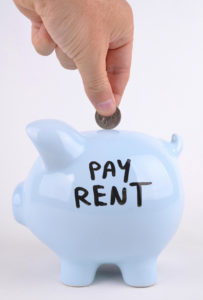 We are always asked by our clients how to evict tenants from a rental property in Florida.
Answer: If you are a Florida landlord and your tenant is not paying rent and you would like to evict them from the property, it is important that you adhere to Florida Statutes, Chapter 83 when doing so. This important Florida statute governs both commercial and residential evictions. It is always recommended that you don't go through this process alone. 954 Eviction Attorneys, PLLC are here to help.
First, you must give the tenant a three day notice to pay rent or deliver/return possession of the premises.  This notice states that the tenant has three days to either pay rent or vacate the property.  If the tenant still doesn't pay the rent or vacate the property after three days, you may then file an eviction lawsuit against the tenant.  Once the lawsuit is filed, the lawsuit complaint must be served on the tenant.  Once served, the tenant has five days to respond.   If the tenant doesn't Answer the eviction complaint and place money in the court's registry or make a demand for a rent determination hearing, the next step is moving for a clerk's default against the tenant.   Thereafter, the Court will most likely grant your Motion for Final Default Judgment and send the Writ of Possession to the Sheriff to Execute the Writ.  The Sheriff posts the Writ on the door of the property giving the tenant twenty-four hours to vacate the property.
If you are a landlord and have a tenant that is not paying rent or is in violation of some other term(s) of the lease,  call the experienced and knowledgeable eviction lawyers at 954 Eviction Attorneys, PLLC today at (954) 323-2529.  To best serve our clients we have offices in Broward and Palm Beach County. We represent landlords, owners, and property managers throughout the state of Florida.
Saint Lucie County Eviction Lawyers,
Martin County Eviction Lawyers,
Palm Beach County Eviction Lawyers,
Broward County Eviction Lawyers,
Miami-Dade County Eviction Lawyers
Lake Worth FL Eviction Attorneys,
West Palm Beach FL Eviction Attorneys,
Lantana FL Eviction Attorneys,
Boynton Beach FL Eviction Attorneys,
Boca Raton FL Eviction Attorneys,
Delray Beach FL Eviction Attorneys,
Wellington FL Eviction Attorneys,
Riviera Beach FL Eviction Attorneys,
Hypoluxo FL Eviction Attorneys,
Green Acres FL Eviction Attorneys,
Eviction Attorney West Palm Beach,
Broward County FL Eviction Lawyers,
Palm Beach Eviction Lawyers,