Tenant Holding Over In West Palm Beach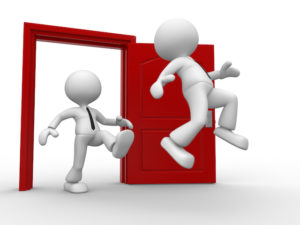 Landlords ask us what happens if the Tenant stays after the Lease has expired without their permission? 954 Eviction Attorneys, PLLC recommends that if you want them out at the end of the Lease, give them proper notice. If there are no terms, we recommend falling back on Florida Statutes for requirements. If they know that you are not renewing the Lease, it will save you a headache in the long run if you do end up having to Evict.  
Per 83.58, if they continue in possession after the expiration of the agreement without the Landlord's permission, the Landlord may recover possession in the manner provided for in 83.59. They may recover double the amount of rent due for the period during which they refused to surrender possession.
Are you a Broward County or Palm Beach County Landlord, Owner, or Property Manager dealing with this issue or another Landlord-Tenant matter? No sweat. Call the experienced and knowledgeable West Palm Beach Landlord Attorneys at 954 Eviction Attorneys, PLLC today @ (954) 323-2529. We have offices in both Broward and Palm Beach County Florida.
Lake Worth FL Eviction Attorneys,
West Palm Beach Landlord Attorneys,
West Palm Beach FL Eviction Attorneys,
Lantana FL Eviction Attorneys,
Boynton Beach FL Eviction Attorneys,
Boca Raton FL Eviction Attorneys,
Delray Beach FL Eviction Attorneys,
Wellington FL Eviction Attorneys,
Riviera Beach FL Eviction Attorneys,
Hypoluxo FL Eviction Attorneys,
Green Acres FL Eviction Attorneys,
Broward County FL Eviction Lawyers,
Palm Beach Eviction Lawyers,
tenant eviction lawyer,
eviction attorney for tenants,
eviction lawyers for tenants,
lawyer for eviction of tenant,
eviction lawyer for tenant,